Life
Almond Joy Energy Balls
https://www.thehealthymaven.com/no-bake-almond-joy-energy-balls/
These No-Bake Almond Joy Energy Balls are inspired by the ever popular Almond Joy chocolate bar but without all the gunk! They pack a serious nutrition punch and are also gluten-free, vegan AND paleo.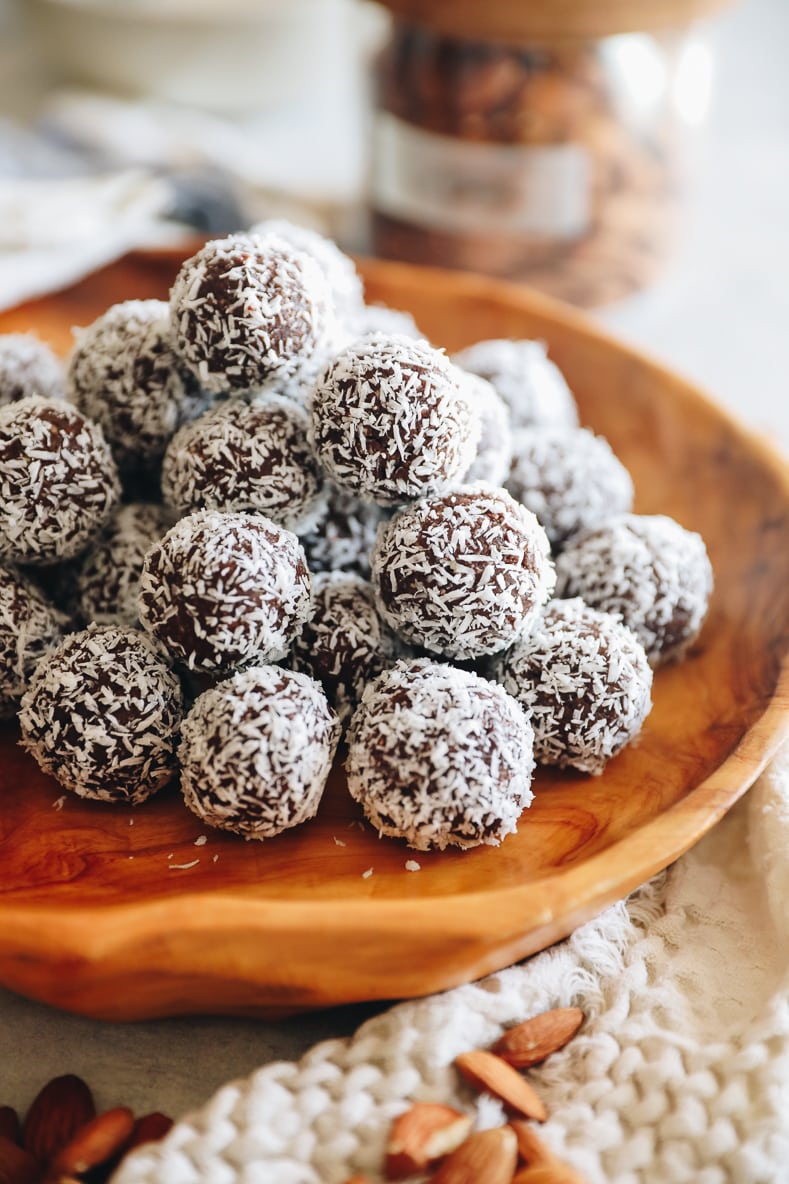 I haven't talked much about my pregnancy here on the blog (or elsewhere for that matter) but with just 6-8 weeks out we're definitely in full-blown baby mode around here. We've got ALL.THE.CLASSES and appointments and I've been warned that baby will be here before we know it. Our journey to pregnancy wasn't easy and definitely taught me that you cannot prepare for everything, but if there's one thing I know I can prepare for it is food.
I'm well aware that once baby is here sleep goes out the window (TBH I've barely slept this pregnancy!) and you just have to learn to function on little sleep. While I'm not my best self when I'm sleep-deprived, I'm far worse when I'm sleep-deprived AND hungry. And so I've spent the last few weeks food prepping and filling a chest freezer I ordered from Costco with healthy meals and snacks. These almond joy energy balls are one of those recipes!
I've actually made a couple energy ball recipes because they're a) super easy to make and b) an awesome snack at all hours of the day. So for those middle of the night feeds I can count on C to grab me a few of these to prevent hangry spells. Whether you're pregnant, postpartum or just a busy human, I hope these almond joy energy balls bring you all the joy and nourishment you need.
Here's What You Need
Dates

– the base of this recipe! The dates add a delicious natural sweetness to the recipe and the stickiness holds the bars together. 

Almonds

– can you have almond joy without almond? No! If you don't love almonds you can swap for a different nut though. 

Unsweetened cocoa powder

– adds a delicious chocolate flavor without adding sugar. 

Coconut flakes

– I recommend using unsweetened coconut flakes so you don't have a ton of added sugar. Shredded coconut works as well. 

Sea salt

– to bring the flavors together

Vanilla extract

– a flavor enhancer. You can also sub with almond extract if you prefer.

Almond milk

– I recommend using unsweetened almond milk! 
How to Make Almond Joy Energy Balls
STEP 1: Process the coconut flakes in a food processor for about one minute – you just want to break them up a bit. Make sure you don't over-process or it will become coconut butter. Remove the flakes and set aside in a bowl.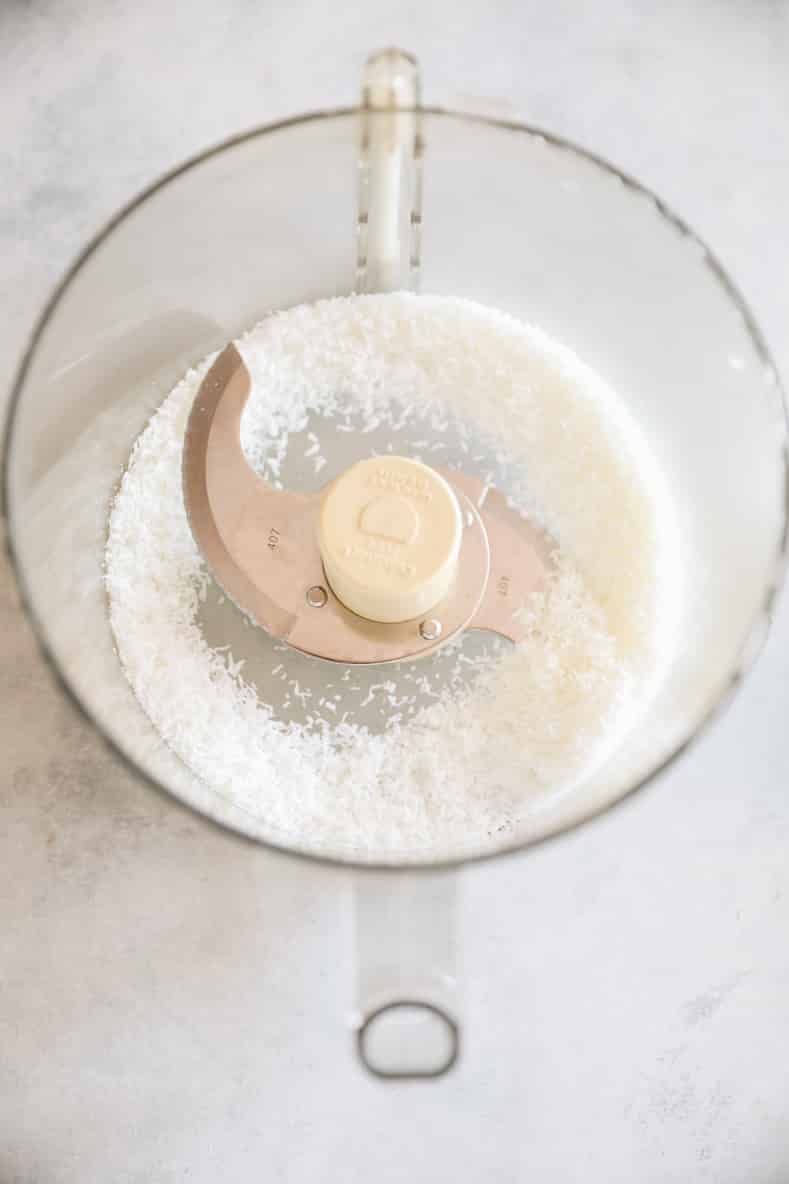 STEP 2: Place the dates in the food processor and process until they have broken up and come together in a big, sticky ball.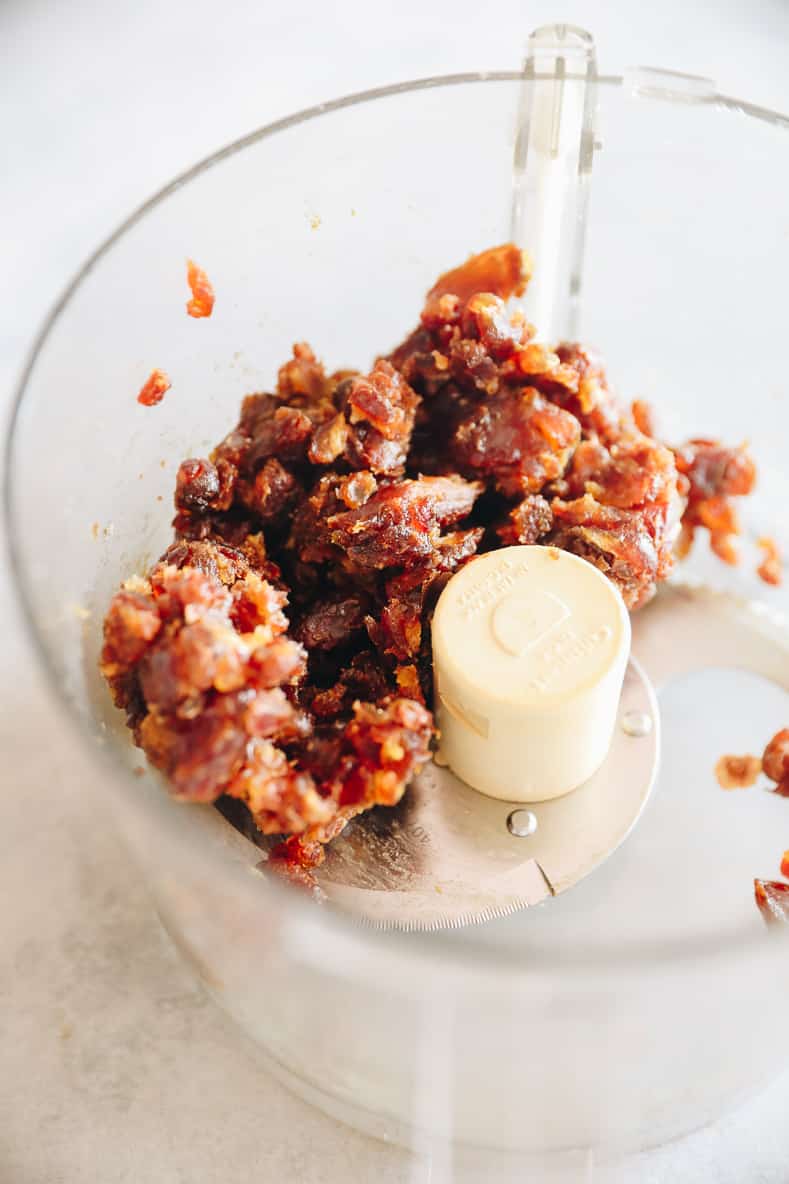 STEP 3: Break up the date ball a bit with your hands and then add in the almonds, cocoa powder, the coconut flakes you didn't process and salt. Process for several minutes, scraping down the sides as needed. Add in the vanilla extract and almond milk and process until the mixture comes together in a ball. If it doesn't do this, add in another tablespoon of almond milk.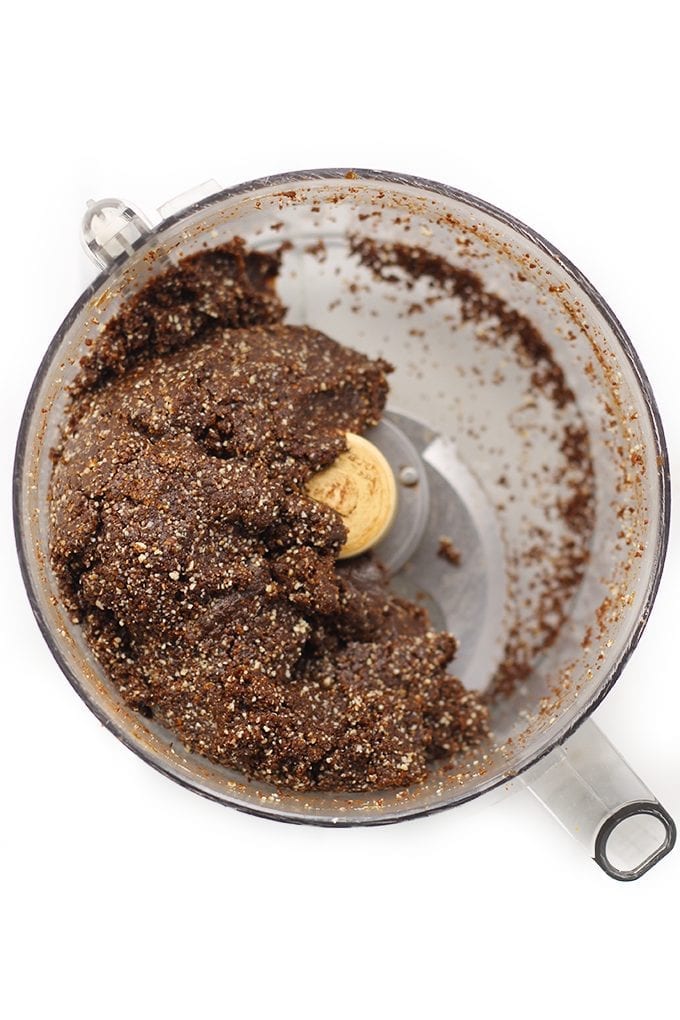 STEP 5: Remove the mixture from the food processor and roll into roughly 2 dozen balls. Roll each ball in the coconut flakes you processed earlier.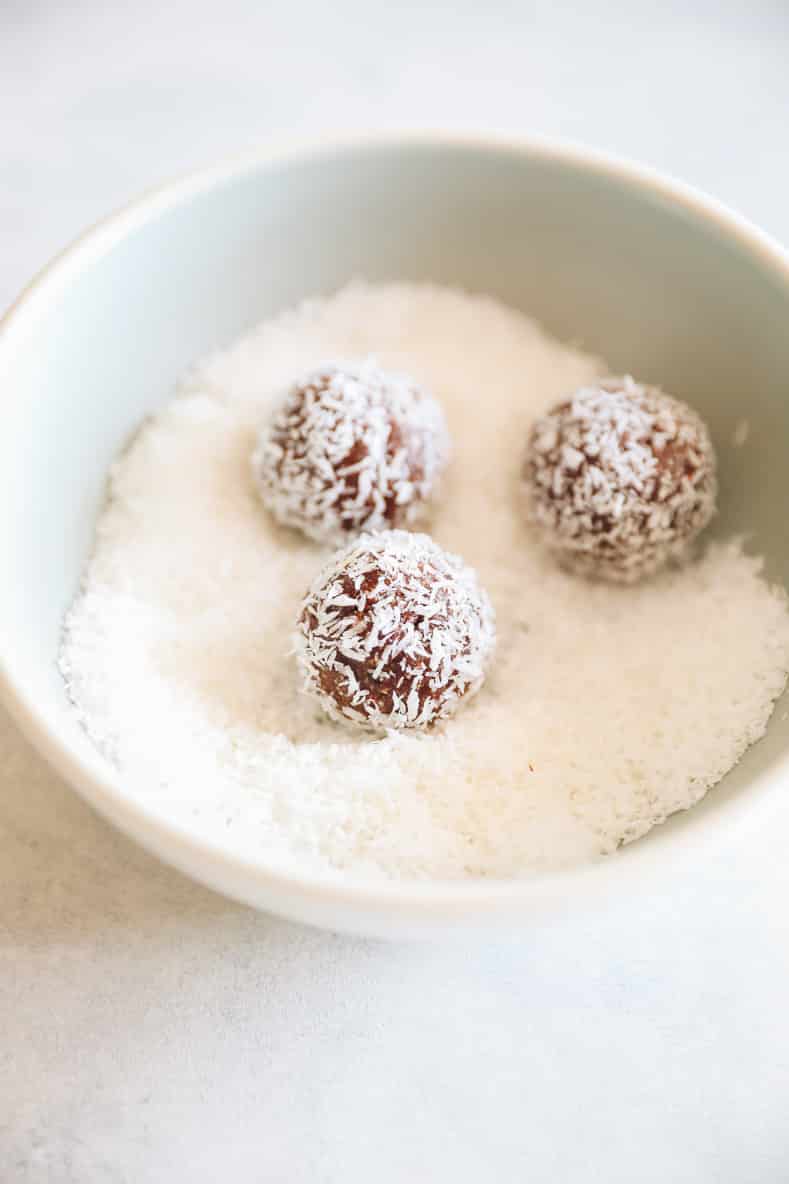 STEP 6 (Optional): place balls on a baking sheet and flash freeze in freezer for 15-20 minutes. This ensures the balls won't stick together when you place them in your container.
A Step-By-Step Blueprint For Making Money Online, That Is 100% Dummy Proof!
GET EASY FREE TRAFFIC + AFFILIATE OFFER = COMMI$$IONS
Get The Simple Traffic Blueprint Now!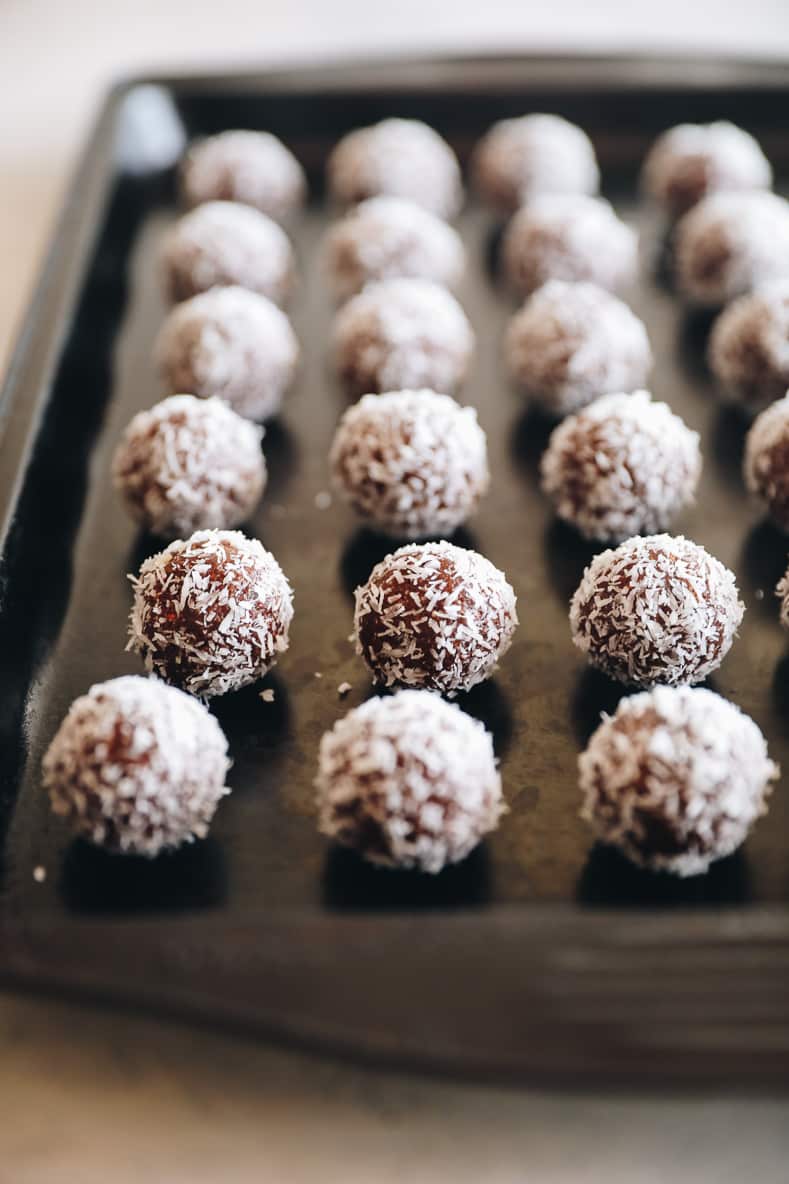 What if my energy ball isn't sticking together?
This likely means that your dates weren't sticky enough! If you notice this before you start the recipe, you can soak the dates in hot water for 20 minutes to rehydrate them. If you notice this while mixing the energy balls, don't stress! Add in 1 tablespoon of almond milk at a time during processing until the mixture comes together. 
How to Store Energy Balls
Store your energy balls in an airtight container in the refrigerator for several weeks. You can also freeze for longer storage if you'd like! Just take them out of the freezer 10-15 minutes before eating.
Almond Joy Energy Balls