Life
Easy Hoisin Garlic Salmon and Coconut Rice
https://www.thehealthymaven.com/easy-hoisin-garlic-salmon/
Rushed for dinner but still want a healthy meal? This Easy Hoisin Garlic Salmon is quick, simple and pairs perfectly with my one-pot coconut rice. For a full meal add some sautéed garlic green beans on the side.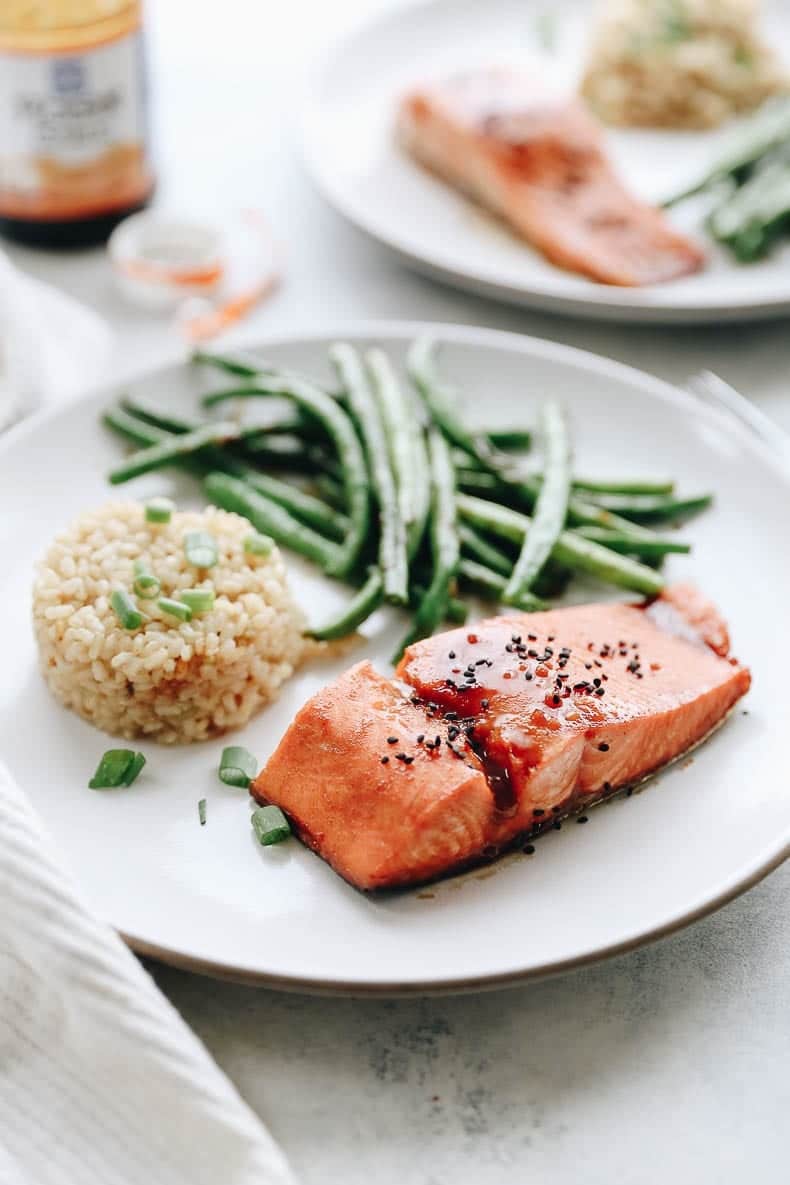 Want to know the one thing I miss about living in California? The fact that there was always something in bloom. I became a diva about my produce and miss having endless seasonal, local produce to play with in the kitchen!
Now we live in Minnesota and know what it's like to eat frozen strawberries 10 months of the year and squash as your main source of vegetables during these cold winter months. It's important to embrace your culture and get creative, but also celebrate when the seasons turn and more variety appears. Unlike California, there is some excitement when berry season, or asparagus season or peach season arrives!
This simple recipe is perfect for any time of year and comes together in under an hour. It's become one of our go-to's!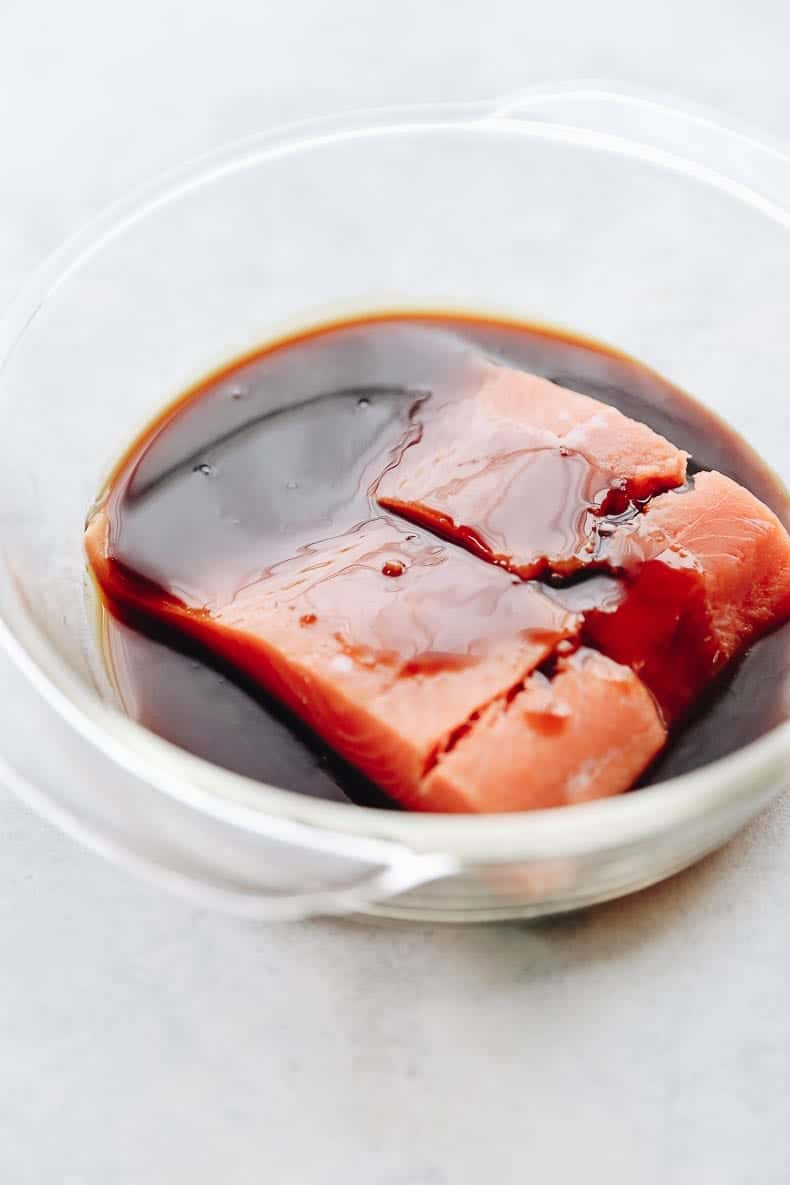 Here's What You Need
salmon fillets – if you can find and afford it, wild salmon is the best option. Having said that, all salmon is beneficial to include in your diet to eat what you can!
hoisin garlic marinade – for the salmon marinade and to flavor the beans a bit! Any hoisin sauce works but I used Soy Vay which has been my go-to since childhood!
short grain brown rice – any type of rice works!
full-fat coconut milk – I recommend canned full fat coconut milk for this recipe.
green beans – prep the beans by trimming the ends. You can swap the green beans for seasonal produce if you'd like.
olive oil – to sauté the green beans in. Avocado oil also works.
garlic cloves – add another layer of flavor to the green beans with some minced garlic.
salt and pepper – to taste.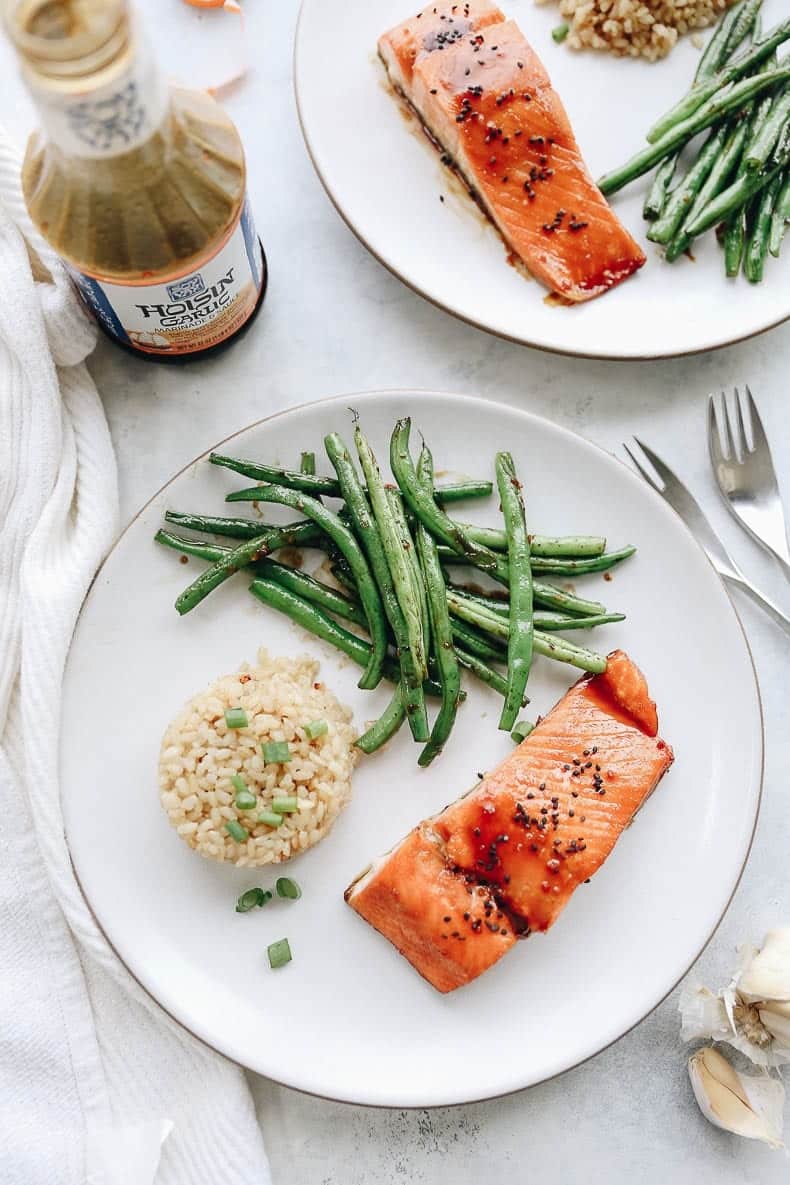 How to Make Hoisin Garlic Salmon with Coconut Rice
STEP 1: Place the salmon filets in a shallow bowl and coat with the marinade. Set aside for at least 10 minutes. I like to do this step first while I prep the rest of the ingredients.
STEP 2: Cook the rice as you normally would but use coconut milk in place of the water.
STEP 3: Line a baking sheet with parchment paper or a silicone mat for easy clean up. Place the marinated salmon on the baking sheet and bake at 400ºF for 10-12 minutes or until done to your liking.
STEP 4: While the salmon is cooking, make your green beans. Add the olive oil and garlic to a pan over medium high heat and cook for 1-2 minute or until the garlic has browned. Add the green beans and sauté for 2 minutes. Cover the pan and let stand for 2 minutes. Add the marinade and stir to combine. Cover once more and stand for 3 more minutes.
STEP 5: Plate up the salmon, coconut rice and green beans and enjoy!
How to Store Leftovers
Store any leftovers in an airtight container in the refrigerator for 3-5 days. I recommend reheating the salmon in a conventional oven or toaster oven for best results.
Easy Hoisin Garlic Salmon and Coconut Rice