Life
Chocolate-Covered Strawberry Trail Mix
https://www.thehealthymaven.com/chocolate-covered-strawberry-trail-mix/
No more boring snacking with this Chocolate-Covered Strawberry Trail Mix! Made with freeze-dried strawberries and dark chocolate chunks, this healthy trail mix will make the perfect snack recipe for life on the run.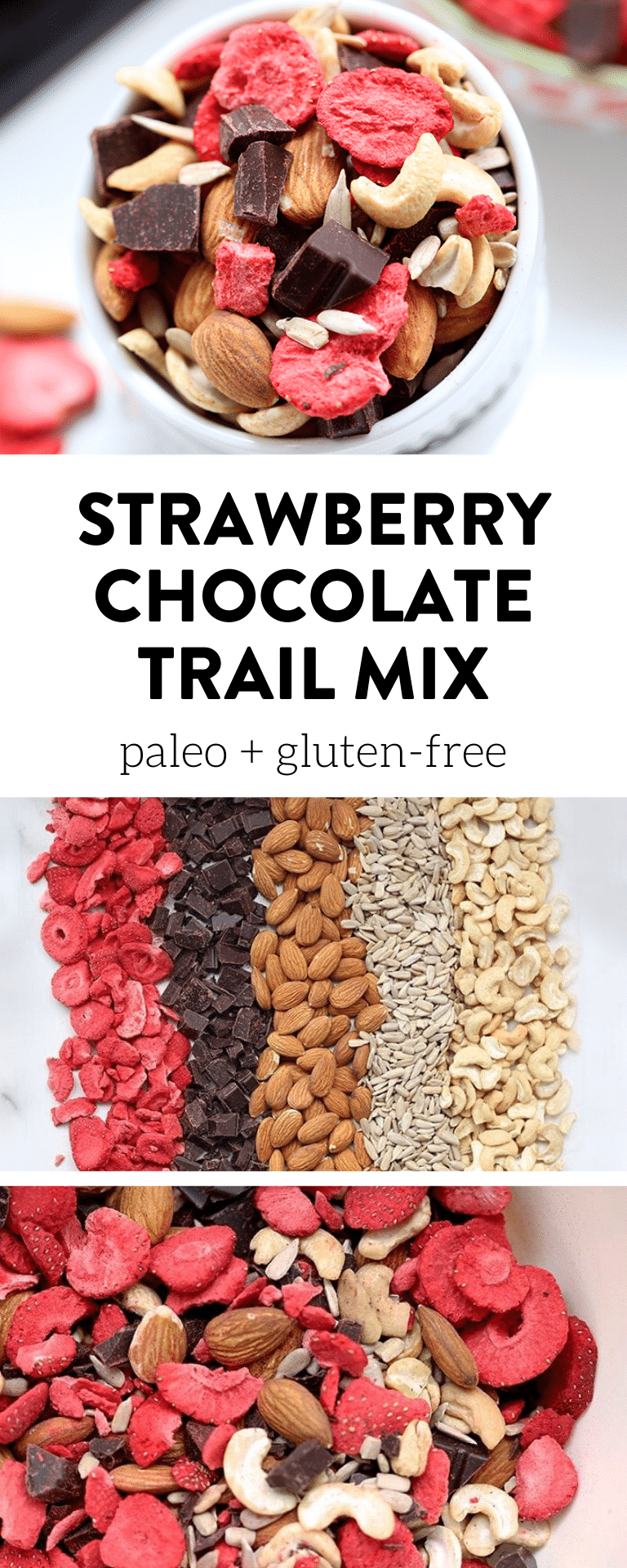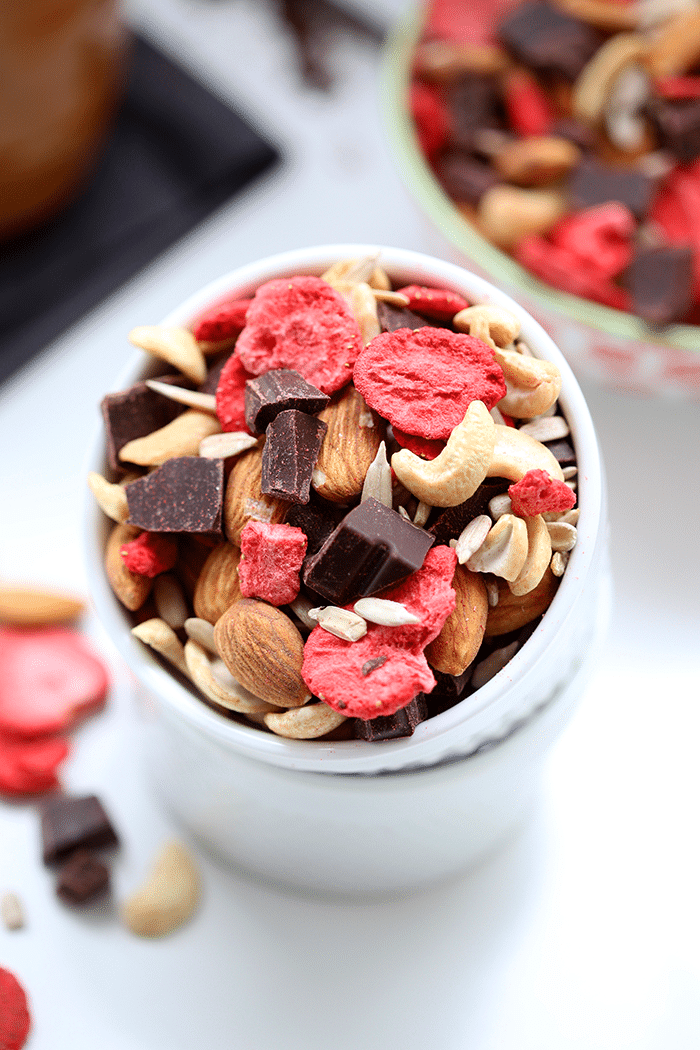 There was a period in my life where I was traveling so much my apartment felt more like an Airbnb than a home. That couldn't be more opposite right now and I'm actually loving the change of pace. Sure I wish I had a trip to look forward to, I wish I could hang out with my family and friends but if I'm being 100% honest, I'm loving this slower pace of life with C and Bodhi.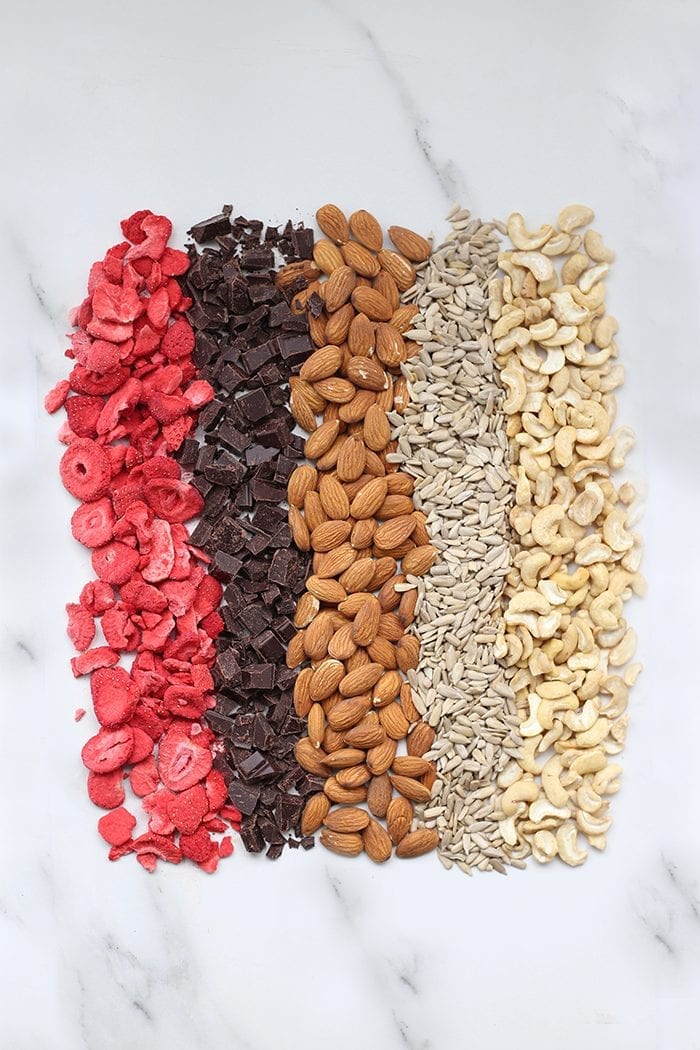 This trail mix was created when I was traveling every single week. I loved throwing this mix together and bringing it with me on countless flights. Now I love having a batch on hand to snack on throughout the day. Everyone needs a sweet treat in their cupboard to munch on, right?!
Here's What You Need:
nuts – I used almonds and cashews but feel free to use what you have or your favorite nut! They can be raw or roasted.
seeds – I used sunflower seeds!
dark chocolate chunks
Feel free to completely customize this based off of what you have or your personal preferences. Swap in different nuts, seeds and dried fruit… just promise me you'll keep the chocolate in there!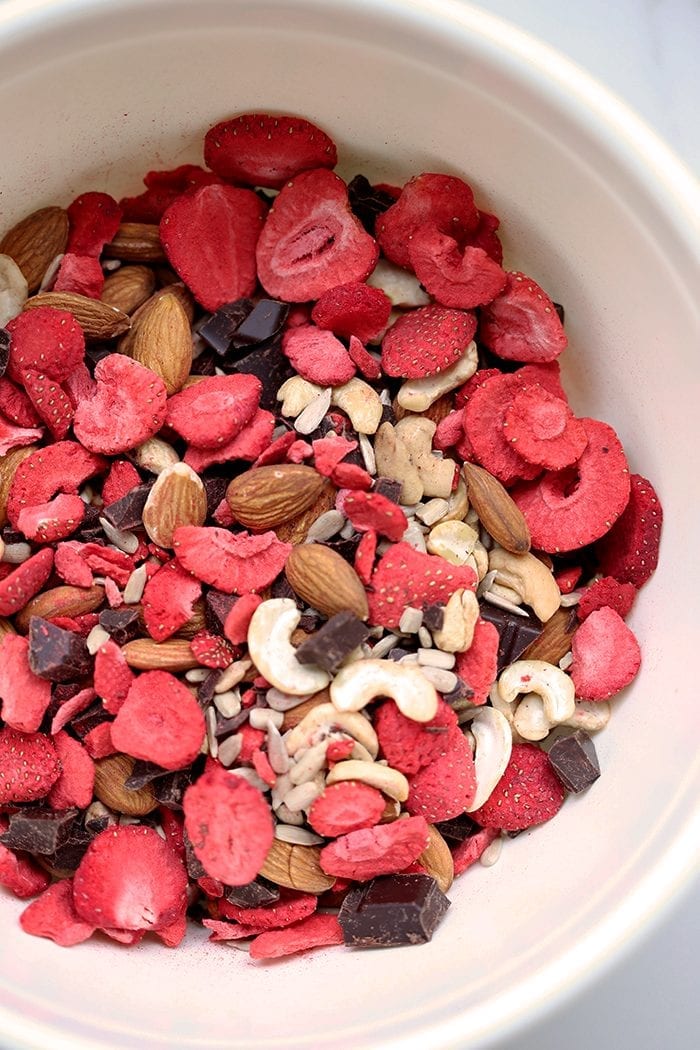 Making & Storing Trail Mix
It literally doesn't get much easier than making trail mix… a four year old could do it! Just dump the ingredients in a large bowl and mix!
I recommend storing trail mix in an airtight container on your countertop or in your fridge if you like the chocolate to be cold and extra crunchy! It will last up to a month – but will likely be gone in a week. 😉
Chocolate-Covered Strawberry Trail Mix