Life
Sheet Pan Lemon Chicken [with Potatoes, Chickpeas + Kale]
https://www.thehealthymaven.com/sheet-pan-lemon-chicken-with-potatoes-chickpeas-kale/
A one-pan recipe for zesty lemon chicken with chickpeas, potatoes and crispy kale. Baked and ready in under an hour.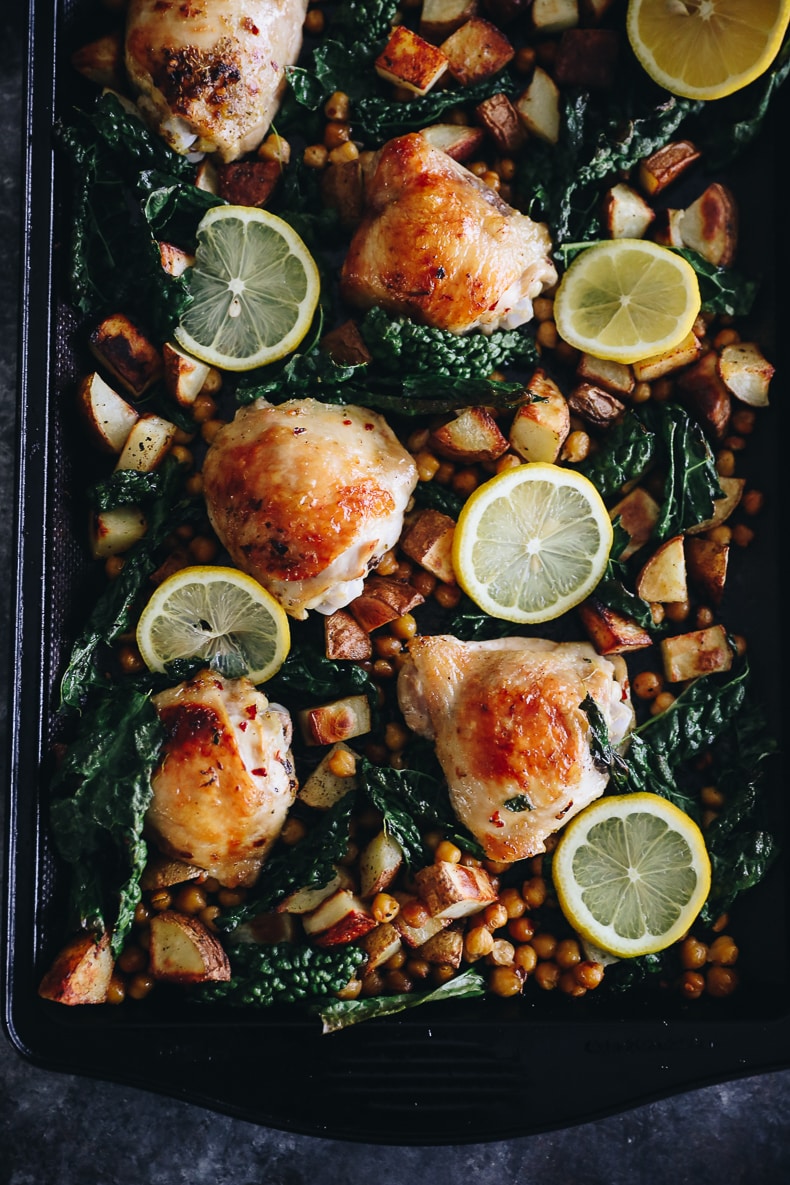 My first recipe back from my "unofficial" maternity leave! Babe is officially 4 months old and while I'm still with her full-time I've been able to find pockets here and there to get a *little* work done. Truth is, I've missed using this part of my brain and being creative! I love being a Mom and I'm so grateful for our daughter but THM was my first baby and it feels really good to show up here.
This sheet-pan lemon chicken has become a staple in our house over the last 4 months. I have very little time so any meal I can prep the night before and then just throw into the oven while babe sleeps or hangs in her swing is a real winner in our house. Winner winner chicken dinner as they say!
I don't know how often I'll be back here (really depends on when babe isn't sleeping in my arms) but when I can I'm excited to share some new tasty recipes with you. I hope you enjoy!
What You Need for Sheet-Pan Lemon Chicken
It's pretty simple ingredients for this sheet-pan lemon chicken recipe. Nothing too fancy and easily prepped in advance!
Chicken thighs– bone-in, skin-on for extra delicious flavor
Olive oil
Chickpeas– I use canned, rinsed and drained
Lemon – both the zest + juice
Spices – salt, oregano + crushed red peppers
Potatoes – I prefer russet but you can also use mini or fingerling potatoes
Kale – tuscan or curly kale works great
How to Make Sheet Pan Lemon Chicken
STEP 1: In a large bowl combine chicken thighs, 2 tbsp olive oil, chickpeas, zest + juice from lemon, salt, oregano and crushed red pepper. Let marinate for at least 4 hours or overnight.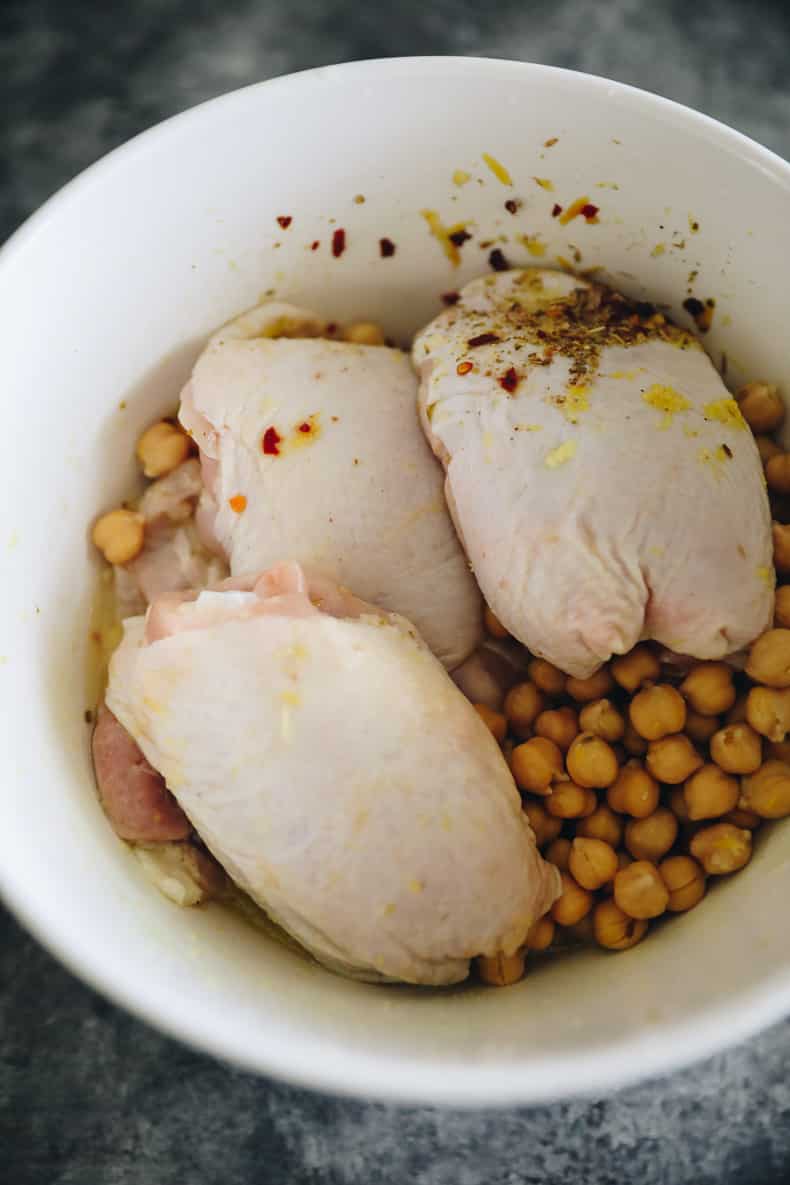 STEP 2: Preheat oven to 450 degrees F. Line a baking sheet with parchment or a silicone mat and add cubed potatoes. Drizzle with remaining 1 tbsp of olive oil and sprinkle with salt. Bake potatoes for 15 minutes.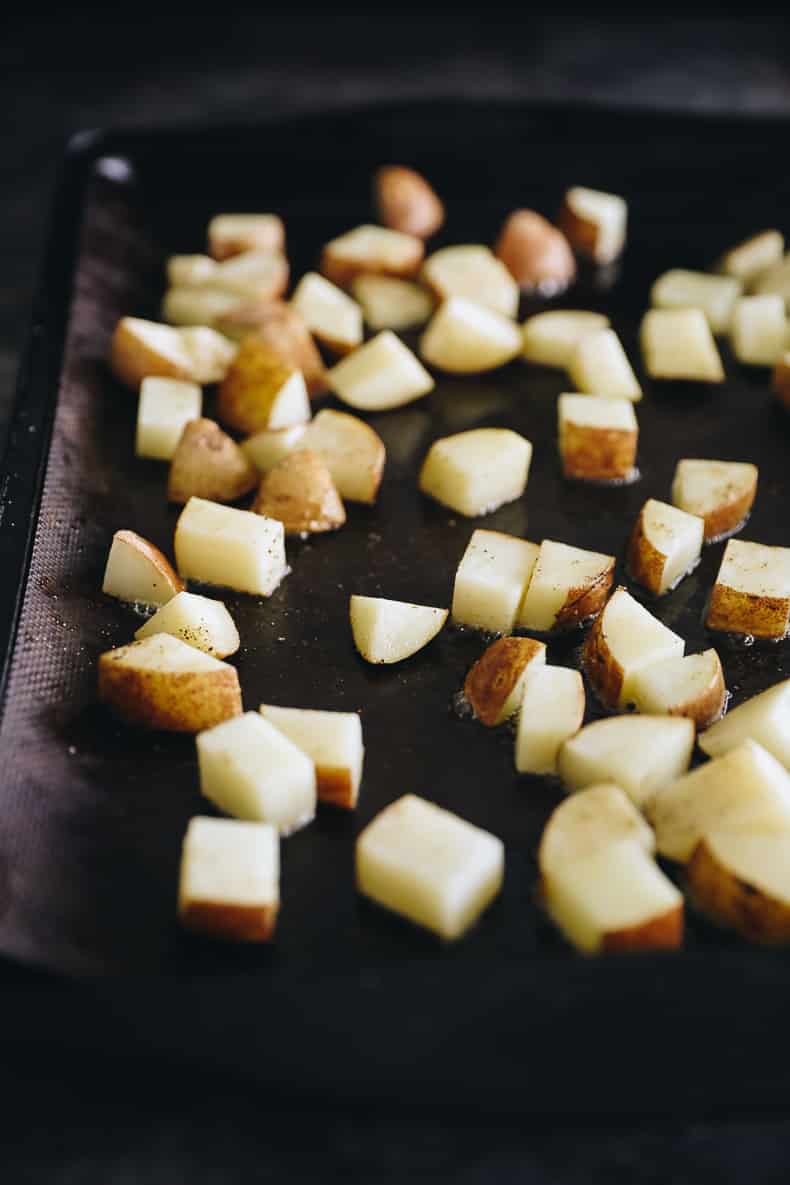 STEP 3: Remove potatoes from oven and push to one side of baking sheet. Add marinated chicken + chickpeas and any remaining juices to other side of baking sheet. Bake for 30 minutes.
A Step-By-Step Blueprint For Making Money Online, That Is 100% Dummy Proof!
GET EASY FREE TRAFFIC + AFFILIATE OFFER = COMMI$$IONS
Get The Simple Traffic Blueprint Now!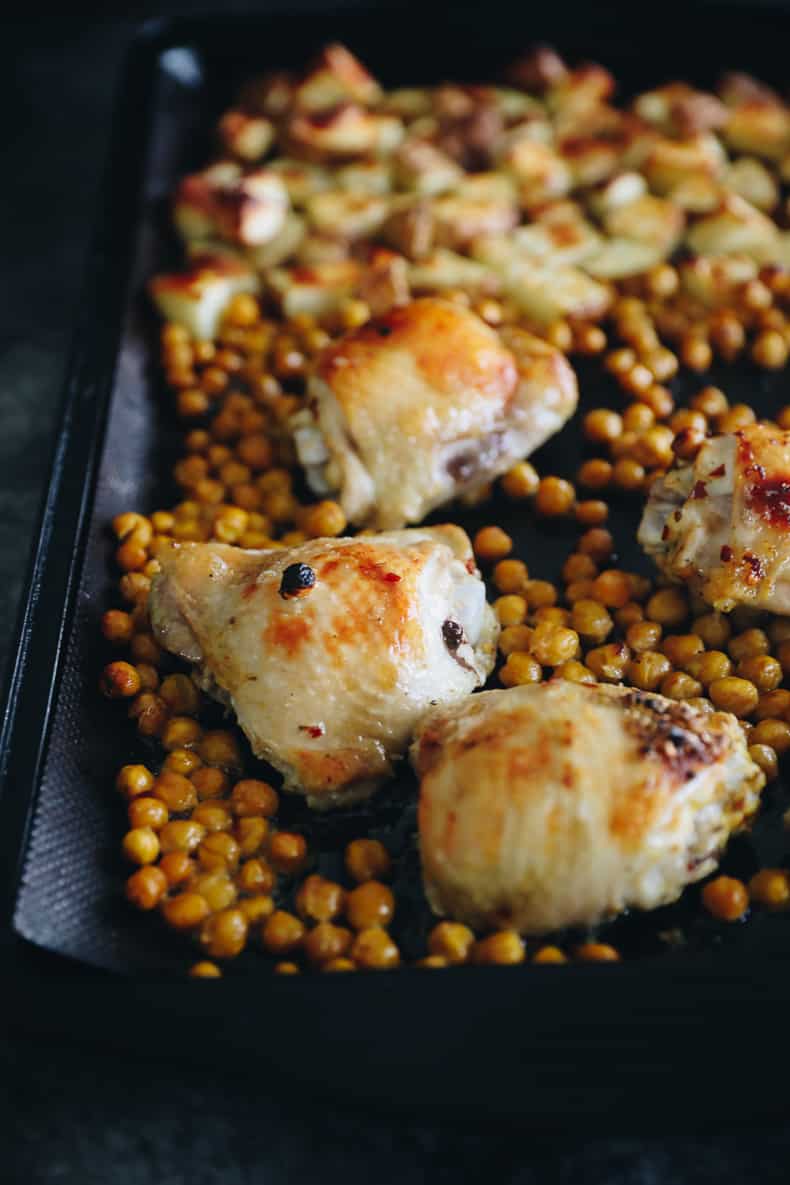 STEP 4: Remove from oven and add kale to baking sheet. Coat with remaining olive oil on pan and mix in potatoes with chicken/chickpea mixture. Bake for 5 minutes or until kale is crispy.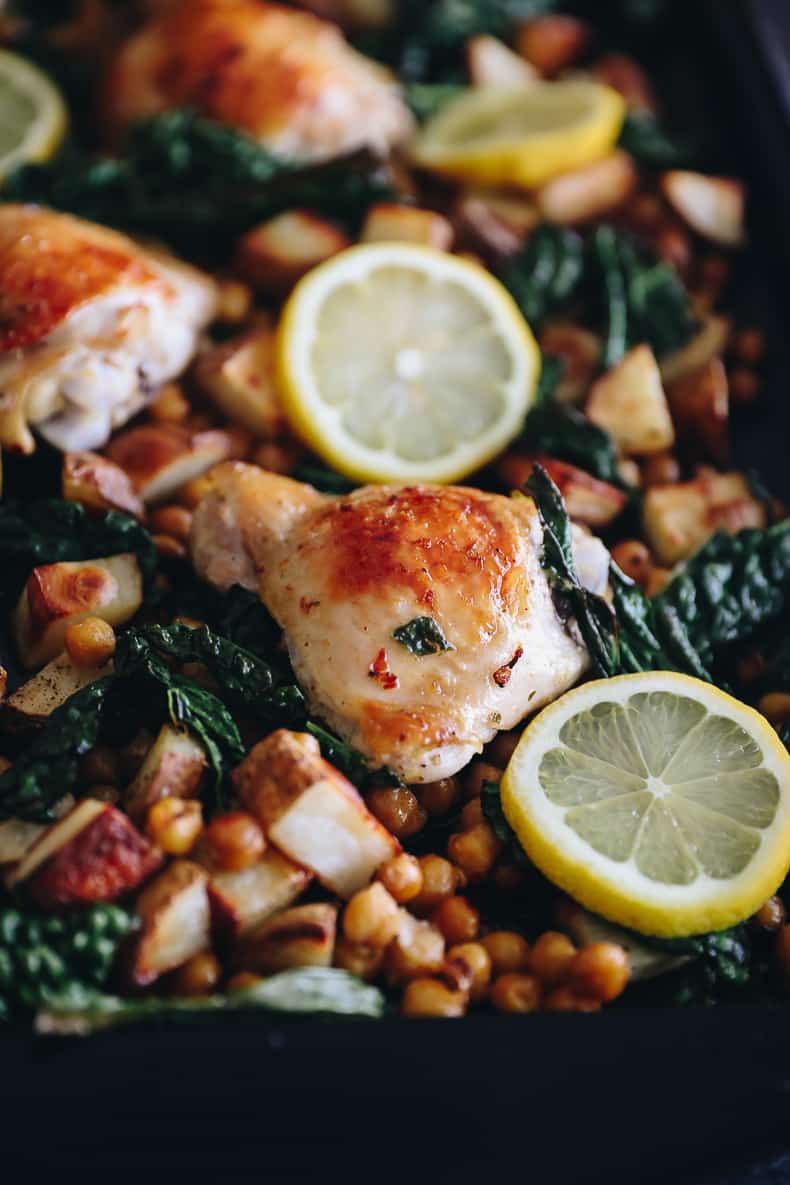 More Sheet Pan Dinners
Here are a few other sheet-pan dinners you might enjoy:
Sheet-Pan Lemon Chicken