Life
One-Pot Israeli Chicken and Couscous
https://www.thehealthymaven.com/israeli-chicken-couscous/
A one-pot recipe for Israeli Chicken and Couscous made with pearled Israeli couscous, kalamata olives, fresh tomatoes and chicken thighs. This easy dinner recipe is perfect to whip up on a busy weeknight!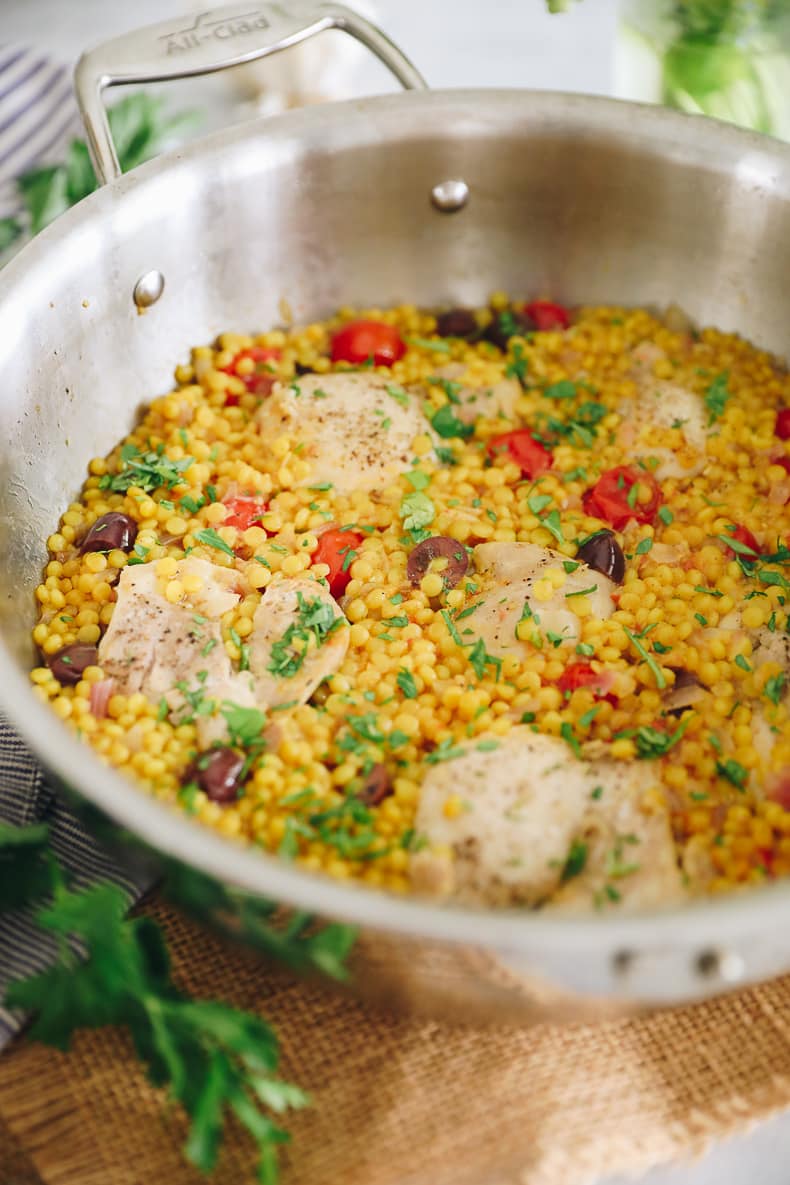 Another easy weeknight dinner for you! As I mentioned in my last post, quick, filling, weeknight dinners are my jam these days. I have very very little time with a 4 month old baby at home so anything that can be whipped up with minimal effort and dishes is really the way to go. This Israeli couscous and chicken dish is no exception. I oftentimes forget to reach for Israeli couscous but I had some leftover from when my parents were in town so I started testing this recipe. C and I agreed it was a total hit and it's now officially on our meal plan rotation! Hope you enjoy.
What is Israeli Couscous?
Israeli couscous is also called pearl or pearled couscous and actually has no relation to traditional cous cous. In fact it isn't a grain but more like a tiny rolled pasta. It is typically made from wheat flour, though you can actually find gluten-free versions if that is a requirement for you. Most grocery stores carry it under the grain section though sometimes it can be found with the pastas.
What You Need for Israeli Couscous + Chicken
Here's what you need to make this one-pot Israeli couscous and chicken recipe:
Chicken thighs – make sure you get boneless, skinless
Olive oil – for cooking
Kalamata Olives – pitted
Cherry Tomatoes – grape tomatoes work as well
Red onion
Garlic Cloves
Israeli/Pearled Couscous – see note above for where to find and gluten-free versions.
Red wine vinegar
Parsley
Salt + Pepper
You'll also need a large pot for making this recipe. I like my all-clad all-in-one pot with a lid but a Dutch Oven works great as well!
How to Make One-Pot Israeli Chicken and Couscous
STEP 1: Heat a large saucepan or dutch oven over medium-high heat and add 1 tbsp of olive oil. Add your chicken thighs and sprinkle with salt and pepper. Brown on both sides for approx 3-5 minutes. Remove chicken thighs and set aside.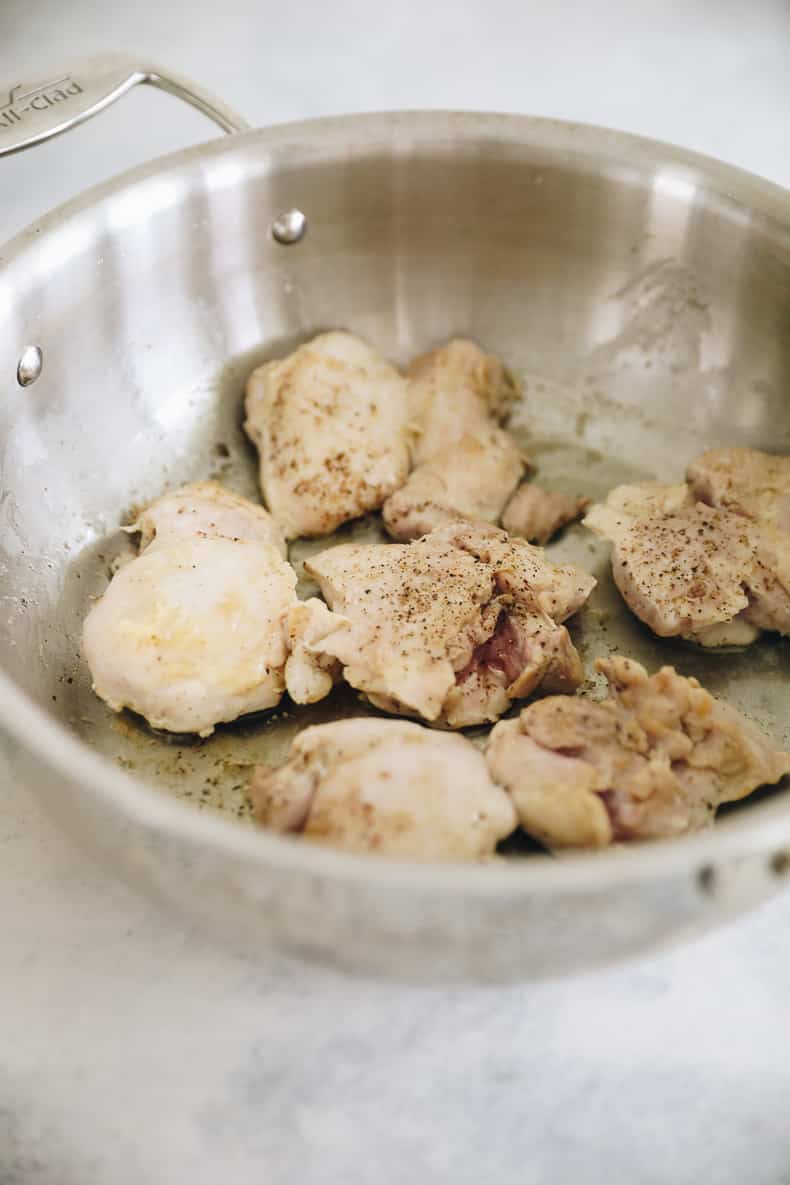 STEP 2: To the large pot add your remaining tbsp of olive oil, kalamata olives, cherry tomatoes, red onion and garlic cloves. Saute for 3 minutes.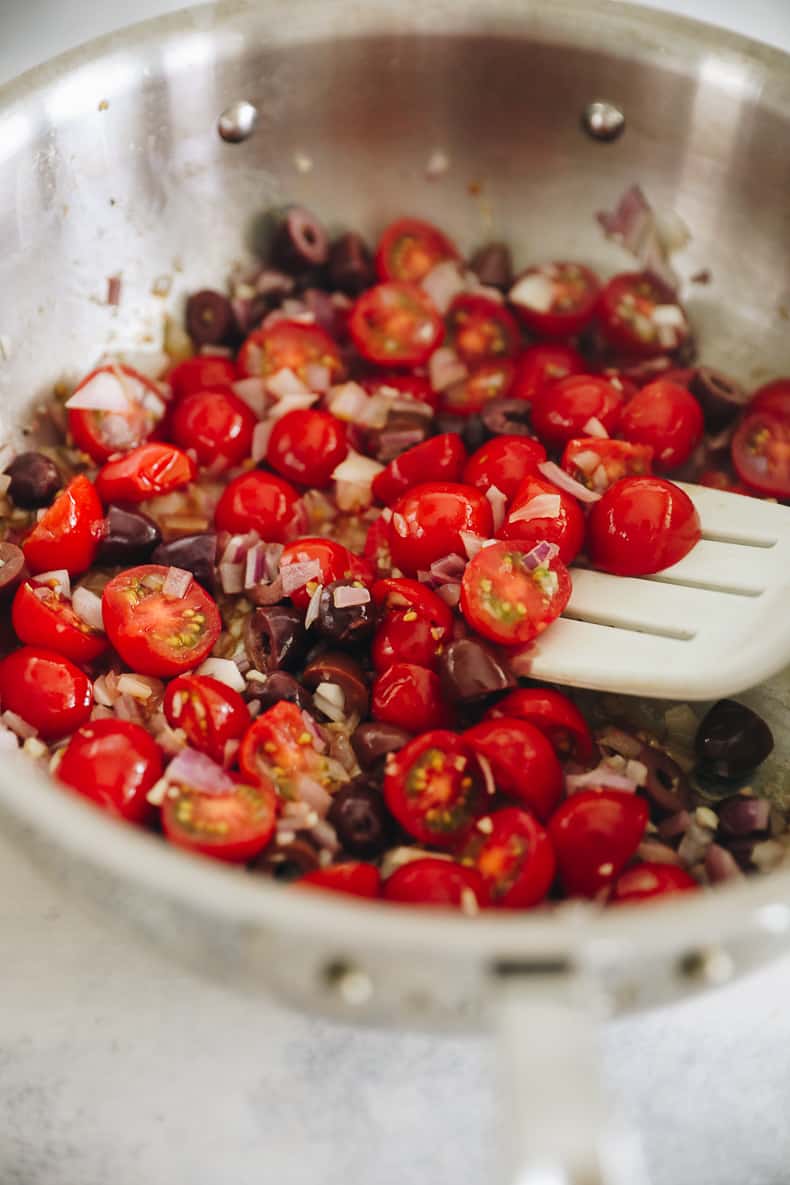 STEP 3: Add the chicken stock and Israeli couscous to the pot and sprinkle with 1/2 tsp of salt. Stir to combine and bring mixture to a boil. Slide in chicken thighs and any juices and reduce to a simmer. Cover and cook until all water is absorbed – about 10-12 minutes.
A Step-By-Step Blueprint For Making Money Online, That Is 100% Dummy Proof!
GET EASY FREE TRAFFIC + AFFILIATE OFFER = COMMI$$IONS
Get The Simple Traffic Blueprint Now!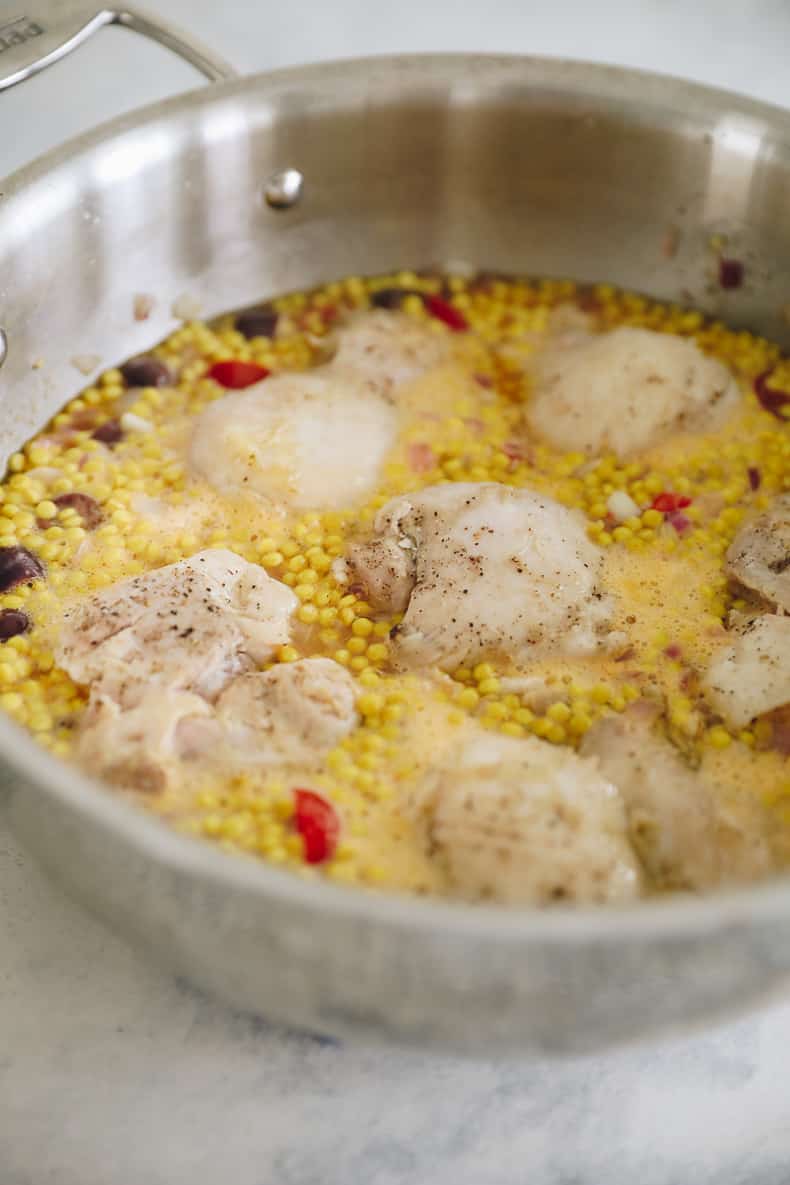 STEP 4: Stir in red wine vinegar and salt and pepper, as desired. Sprinkle with minced parsley and serve warm.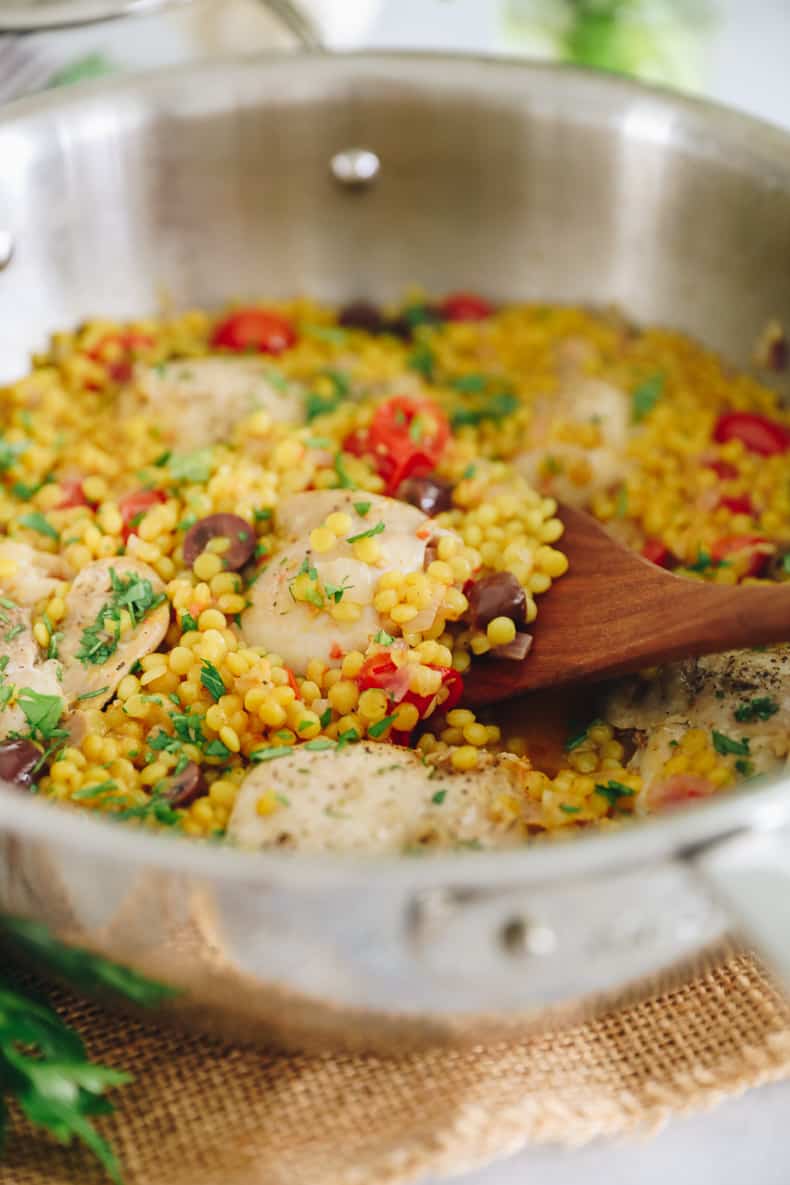 More One-Pot Recipes
Here are some other one-pot recipes for easy, weeknight cooking: 
One-Pot Israeli Chicken and Couscous